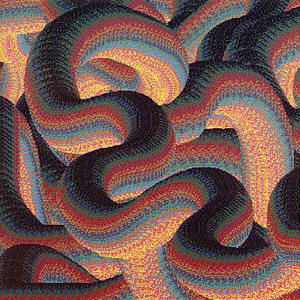 Dream Jungle - UK - 1995 Red Steel CD
Rabbit album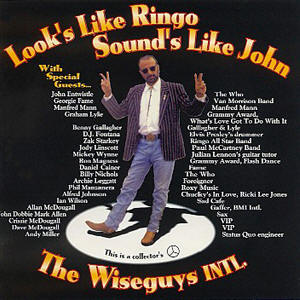 Looks Like Ringo Sounds Like John - Canada - 1995 Joe Radio CD
With John Entwistle on bass and Zak Starkey on drums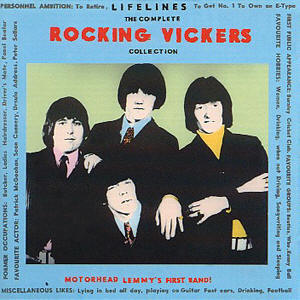 The Complete Rocking Vickers Collection - UK - 1995 RPM CD
Includes "It's Alright". Modified cover version of "The Kids Are Alright". Produced by Shel Talmy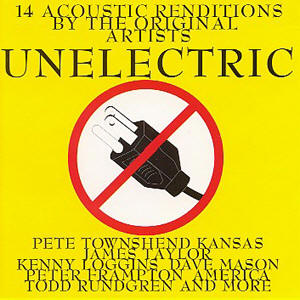 Unelectric - USA - 1995 Warner Brothers CD
Includes Pete Townshend performance of "Pinball Wizard" from 1986 "Deep End" concert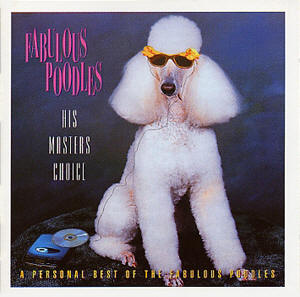 His Masters Choice - UK - 1995 Sequel CD
The Fabulous Poodles. 8/21 tracks produced by John Entwistle. John also plays bass on "Workshy"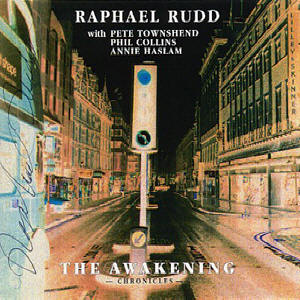 The Awakening Chronicles - USA - 1996 Wedge CD (Autographed by Raphael Rudd)
Raphael Rudd double CD. Pete Townshend performs backing vocals on "The Awakening", wrote liner notes and produced several songs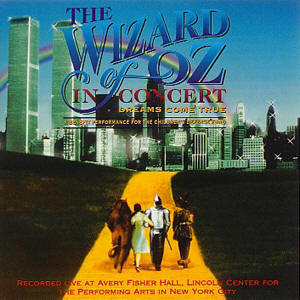 The Wizard Of Oz In Concert - 1996 USA Rhino CD
Features Roger Daltrey as The Tin Man, performing, "If I Only Had A Heart"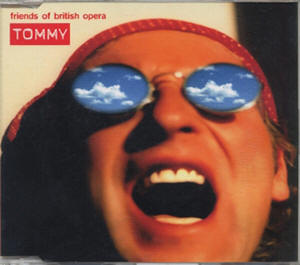 Friends of the British Opera Tommy - Germany - 1996 Music Media CD
Extra, Overture, Pinball Wizard, Go To The Mirror, Tommy Can You Hear Me, Pinball Wizard II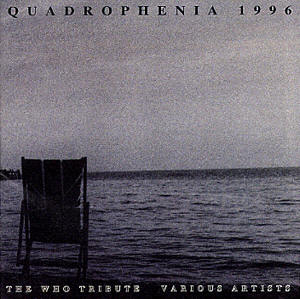 Quadrophenia 1996 - Japan - 1996 Flavour CD
Various Artists: 5:15, I'm One, Four Faces, The Real Me, Bell Boy, The Punk And The Godfather, Doctor Jimmy, The Dirty Jobs, Is It In My Head?, Drowned, Joker James, Get Out And Stay Out, Anyway, Anyhow, Anywhere, Zoot Suit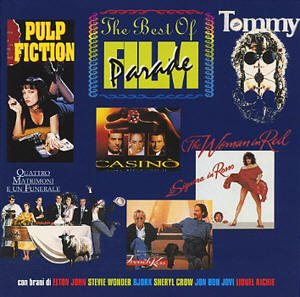 The Best Of Film Parade - Italy - 1996 Polydor CD
Includes "Pinball Wizard" (Elton John) and "The Kids Are Alright"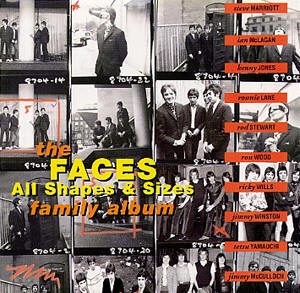 The Faces All Shapes & Sizes Family Album - UK - 1996 Connoisseur CD
Includes Kenney Jones' solo single, "Ready Or Not" and The Who's "Won't Get Fooled Again" (live 1989 from "Join Together")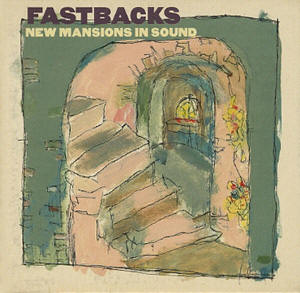 New Mansions In Sound - USA - 1996 Sub Pop CD
Fastbacks cover of "Girl's Eyes"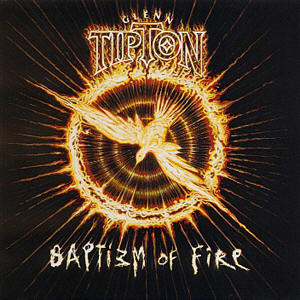 Baptizm Of Fire - USA - 1997 Atlantic CD
Glenn Tipton album with John Entwistle performing bass on "The Healer"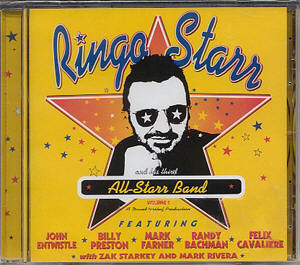 Ringo Starr And His Third All-Starr Band - USA -1997 Blockbuster CD
John Entwistle plays bass on all tracks and sings on "Boris The Spider"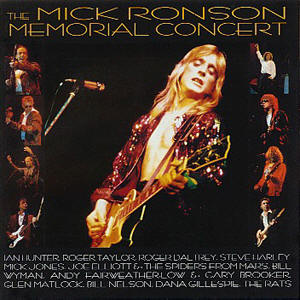 The Mick Ronson Memorial Concert - UK - 1997 Citidel CD
Features Roger Daltrey & Simon Townshend on "Baba O'Riley" and "Summertime Blues"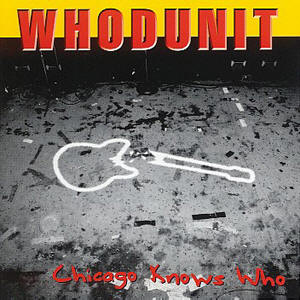 Whodunnit Chicago Knows Who - USA - 1997 No Cigar CD
Various artists Who cover songs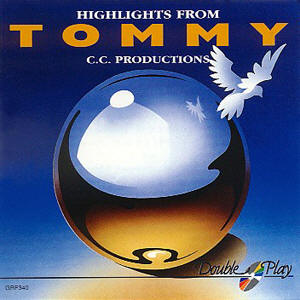 Highlights From Tommy - EEC - 1997 Double Play CD
Cover versions of "Tommy" songs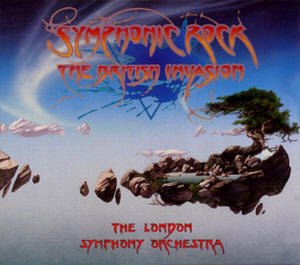 Symphonic Rock - The British Invasion Volume 1 - USA - 1997 Telarc CD
Reissue of "The Second Movement". London Symphony Orchestra various artists with Pete Townshend vocals on "Pinball Wizard"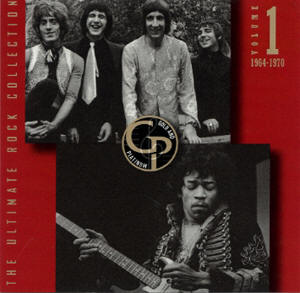 The Ultimate Rock Collection: 1964 - 1970 - USA - 1997 BMG CD
Includes The Who "Pinball Wizard"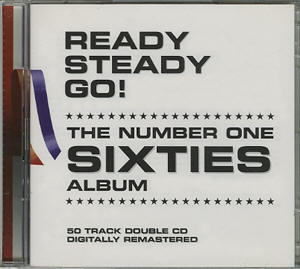 Ready Steady Go! The Number One Sixties Album - UK - 1997 Peacock CD
Includes mono studio version of "My Generation"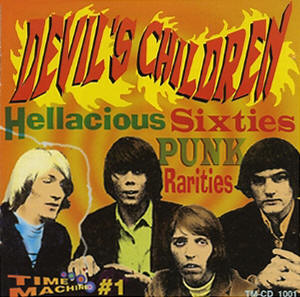 Devil's Children #1- Australia - 1997 Time Machine CD
Includes Chaos & Co cover of "It Was You", Purple Hearts version of "Here 'Tis" & Vacant Lot version of "Leaving Here"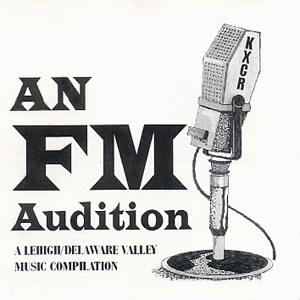 An FM Audition - USA - 1998 Rally III Promo CD
With Simon Townshend performing, "Too Far"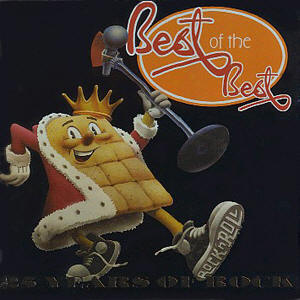 Best Of The Best - USA - 1998 KBFH CD
With remixed "Won't Get Fooled Again" from 1973 Philadelphia Who performance (cover is actually silver, not black)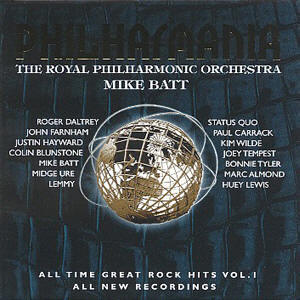 Philharmania - Germany - 1998 Stella CD
Roger Daltrey sings lead vocals on "The Boys Of Summer"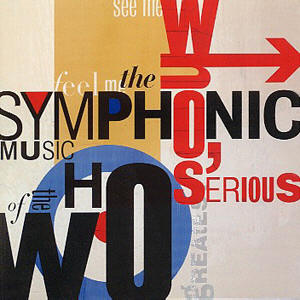 Who's Serious - USA - 1998 RCA CD
London Philharmonic Orchestra. Orchestrated Who cover songs w/Simon Townshend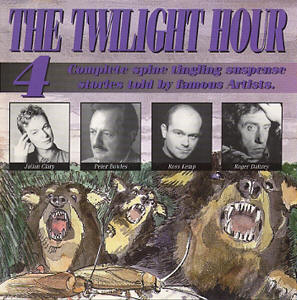 The Twilight Hour - UK - 1998 K-Tel CD
Includes 13 minute "story" read by Roger Daltrey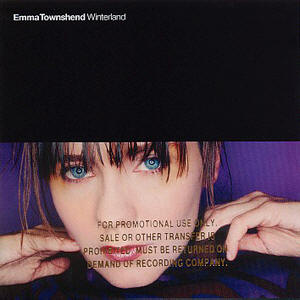 Winterland - USA - 1998 EastWest CD
Pete Townshend's daughter, Emma, debut CD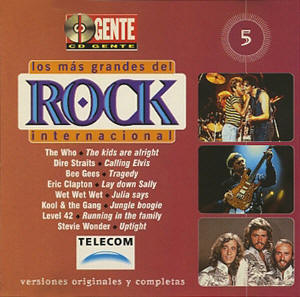 Los Mas Grandes del Rock - Argentina - 1998 Polygram CD (Promo)
Includes The Who's "The Kids Are Alright"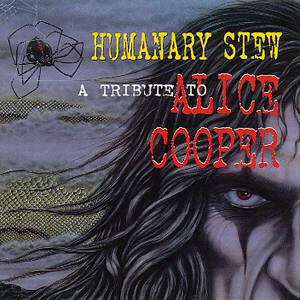 Humanary Stew - A Tribute To Alice Cooper - USA - 1999 Triage CD
Includes Roger Daltrey singing lead vocals on, "No More Mister Nice Guy"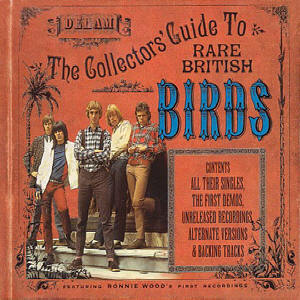 The Collector's Guide To Rare British Birds - UK - 1999 Deram CD
Includes 2 different cover versions of The Who song, "Run, Run, Run" (recorded circa 1966)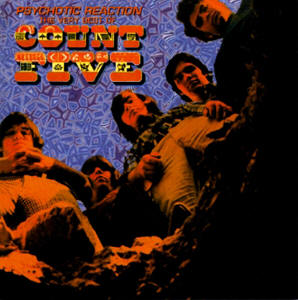 Psychotic Reaction The Very Best of Count Five - USA - 1999 Collectables CD
1966 cover versions of "My Generation" & "Out In The Street"