WhiteFang's Other Collections
| New Stuff | Cats | Fish | Toys | Trains | Cars | Radios | Soupy Sales | Comics | Misc. | The Who | E-Mail | Home |
Radios
Long before Al Gore and Pete Townshend invented the Internet, we used to talk (live) over the CB (Citizen's Band) Radio. It was a lot of fun in its day. Here are some of the radios I've collected over the years...
Pictured below are 3 Tram base stations. 2, Titan IIA's (all tube) and a Titan IV (hybrid). On top of them are several Realistic (Radio Shack) mobile radios, a frequency counter and a Tram Diamond 10 VFO (Variable Frequency Oscillator). The tall, "lollypop" looking microphones are Astatic D-104's.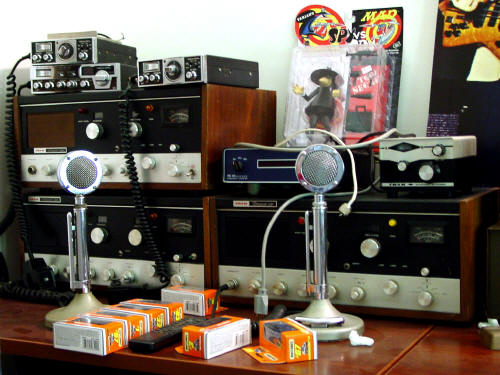 Below is Browning, Golden Eagle Mark III (Separate transmitter and receiver). The equipment on the top of the transmitter (left). Is a Siltronix Model 90 VFO and a Courier Porta-lab on top of it. Next to the Siltronix is a Pal VFO. On top of the receiver is a Courier Royal, tube base station.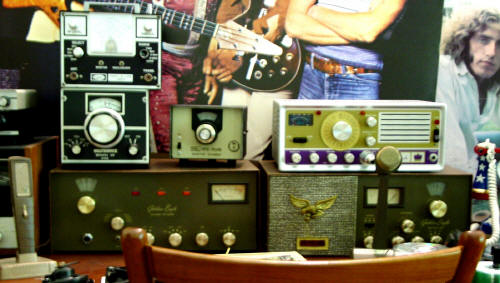 In this "sloppy" picture, is a Tram Corsair mobile (left), with an Astatic D-104 on top of it. Next to that, is a Cobra 139XLR base station. And... on top of that is a brand-new-in-the-box, Turner +2 Microphone.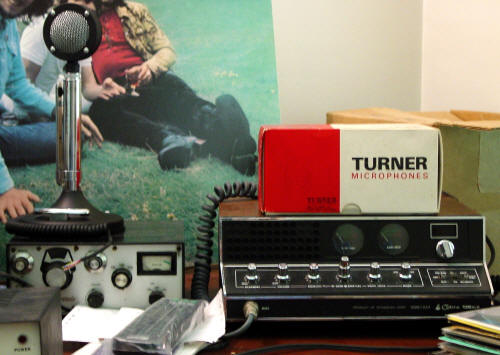 Pictured below is a Lafayette Comstat 25A, tube base station, with a Turner +2 microphone.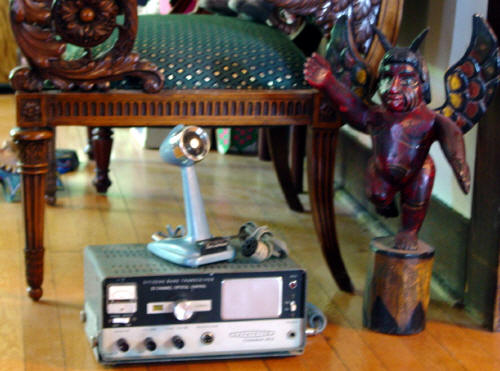 To ensure all my tube equipment is functioning 100%, I have 2, tube testers - one of which is pictured below.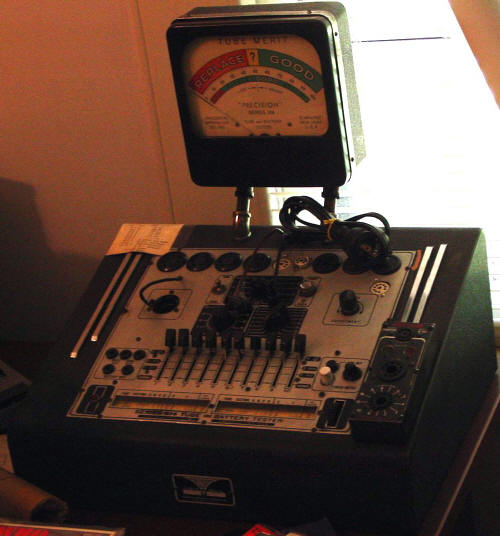 Copyright 2002, 2003, 2004, 2005, 2006, 2007, 2008, 2009, 2010, 2011, 2012 | RWhiteFang | All rights reserved. No part of this website may be copied or used for any other purpose without the express permission of the site owner.